Mistress Karin and her slave
Another fresh week and time to check out the all new and all hot DomKarin scene here. The blonde wanted to show of something a bit special for this one as she wants to say thank you to all of her fans, meaning you guys and gals. Well it's been a while since the site was launched so this was a good a time as any to show of just how nasty she can get with her un-submissive guys. This scene features the blonde babe as she plays with her slave for a nice and long while, punishing the guy for being so so naughty. So let's not wait any longer and check her out in action as we bet that you guys are eager to see the action in this one too.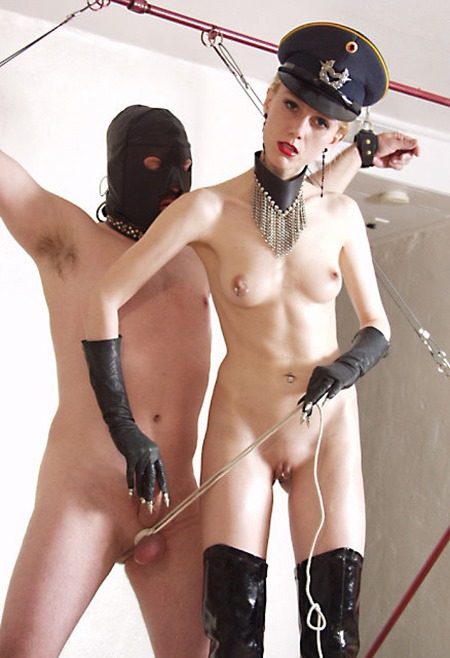 As soon as the cameras start to roll, Dom Karin brings the guy in and ties him up nicely to some metal bars. Like we said, he was really naughty and he needed some punishment. And for this one, you will see some attire that the babe shoed off before, namely the spiked gloves that she got. Well she will be putting those to use teasing the guy's round ass too. Watch the cute mistress tie up the guy's balls nice and tight and see her poking and prodding his hard cock. She keeps ordering him not to get hard, but you can understand the guy as well, as there's no way he can do that with a beauty like her right in front of him all nude either.