Training the new guy
Since you guys just loved one of the past updates that you got to see Karin and a buddy play with a dude, today we bring you the same nice type of image gallery. Sexy mistress Albeit with a different female buddy of hers this time. DomKarin and her female buddy have on their hands a naughty little man slut and they intend to fully discipline him in today's nice and sexy update without delay. So let's all sit back and get this show started as these cuties will be taking their time to have fun with this unruly sex slave today!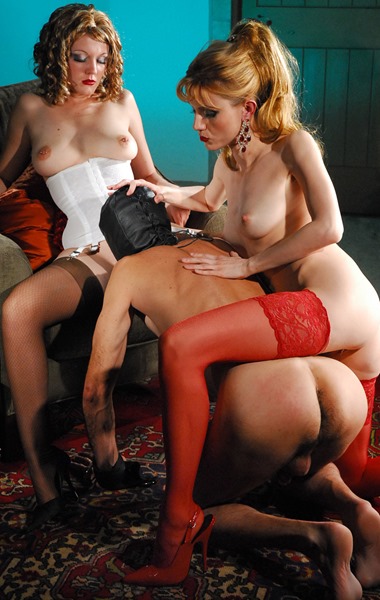 For today Karin and her female friend intend on teaching this guy a lesson on how to please a female pussy too when engaging into a fuck fest with a woman. And the guy can't do anything but be submissive and listen to their every command as he's made to lick Karin's friend's sweet and wet pussy today. Well even though he was sloppy at it at firs, he soon started to learn and he had that cute babe moaning in pleasure as his tongue worked it's magic with her tight cunt. Enjoy it and see you next week with some more scenes!