Foot, Heels and Femdom
Welcome back everyone, we have more of cute and sexy miss DomKarin to show to you this fine day and the blonde babe has a special guest today. As you recall, she had her hands full some time ago training a new sexy mistress to handle men just like she does and that's the babe that you get to see at play with the blonde for today. The short haired cutie knows by now just how Karin likes to party and you'll see that straight from the start the two luscious and hot babes put on an incredible show for everyone to see. Let's take our time to sit back and get the show started as we bet that you guys are eager to see them in action too.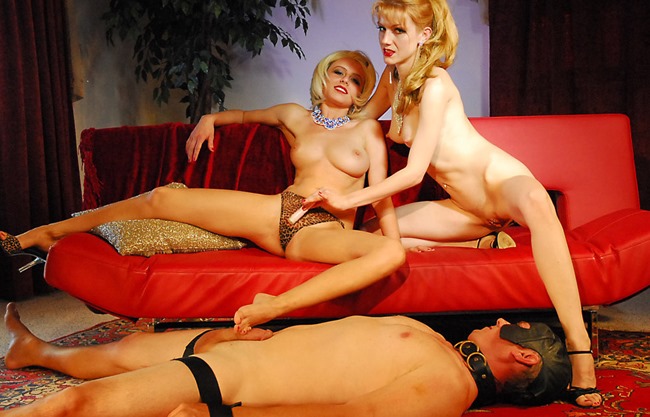 To be honest, in addition to them playing with each other, they also had a make toy around to play with and have fun and he was in for some special treatment this fine afternoon. Watch him laying on the floor on his back, as the two ladies tease his cock with their sexy feet. And all he gets to do is watch them kiss and caress one another's superb bodies for the whole thing too. Well, by the end they let him jizz too as they both jerked him off at the same time. Anyway, have fun with the scene today and we will be seeing you soon with more.