DomKarin's Two Male Slaves
DomKarin is back today again with more new updates. Today the simply incredible blonde has no less than two guys to play with and just like always, you get to see her in action as she gets to play with them without delay. She wanted to show off that she could handle two of her male sex slaves at once without any problems and it sure made her enjoy herself teasing these two guys to no end this fine day today. Of course, you get to see it all as well and it's one nice and superb BDSM scene put on by Karin herself. So let's get to it without delay and see the two guys and their cocks teased quite a lot this afternoon by the babe.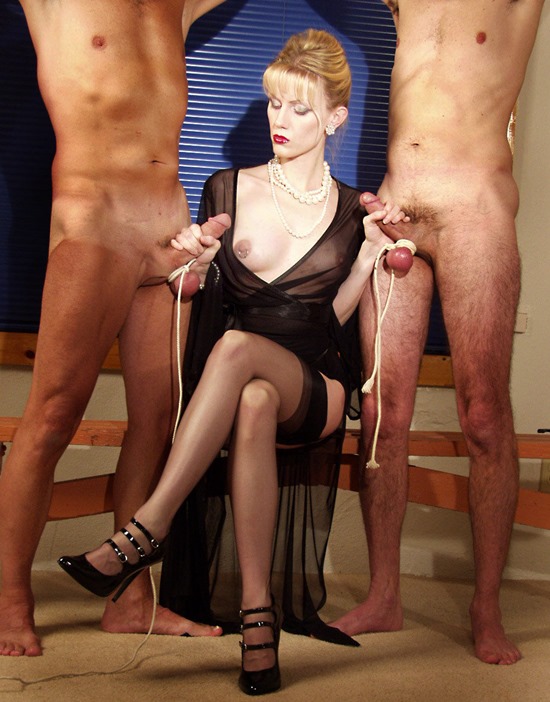 The scene starts off with Dom Karin showing off first. She has this simply superb and hot, sexy lingerie set that she is wearing and she is proud of it too. She should be, as it just makes her look incredible and we're sure that she's made even your imagination go wild. Anyway, the two guys come into the scene after that and as the chick takes a seat on the bench the two men flank her from both sides. See her putting those expert hands to work and watch as the luscious blonde strokes those meat poles nice and hard to the delight of the guys. We will be back soon with some more all new and all fresh updates everyone. See you then!